Proud Partners of The U.S. Census 2020
Psi Sigma Phi Multicultural Fraternity, Inc. Proudly Partners with the US Census 2020. Census partners are vital to ensuring a complete and accurate count. As trusted voices in your communities, you play a key role in raising awareness that the 2020 Census is easy, safe, and important.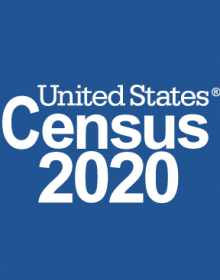 Stay Up to Date
Keep up to date by subscribing to our 2020 partner email list and reading the latest 2020 Census News.
The 2020 Census asks a few simple questions about you and everyone who was living with you on April 1, 2020.
Please complete your form online, by phone, or by mail when your invitation to respond arrives.
It's not too late to complete your 2020 Census: https://my2020census.gov/
National Multicultural Greek Council
Psi Sigma Phi Multicultural Fraternity is a proud member and co-founder of the National Multicultural Greek Council. The NMGC was conceptualized in 1998 with intentions to unite Greek-letter Fraternities and Sororities under one national entity.The NMGC serves in an advisory capacity to its member organizations. Each member organization is autonomous as a Greek-letter society.
The goals of the NMGC are as follows:
To provide a forum that allows for the free exchange of ideas, programs, and services between its constituent fraternities and sororities;
To promote the awareness of multicultural diversity within collegiate institutions, their surrounding communities, and the greater community-at-large; and
To support and promote the works of its member organizations.

Psi Sigma Phi Educational Foundation
The Psi Sigma Phi Educational Foundation (PSPEF) is not part of Psi Sigma Phi Multicultural Fraternity, Inc. It is a separate and independent corporation organized for the purposes listed below.  The Psi Sigma Phi Educational Foundation is a comprehensive organization with a mission to promote education, leadership and service.  Maintaining leadership in general education and multiculturalism, the organization is committed to promoting student and community success, academic excellence, and community outreach with opportunities for lifelong development.
It offers scholarships for academic achievement and leadership development and training. The organization actively challenges students to high levels of intellectual and professional accomplishment and personal growth in preparation for careers, advanced studies, and productive citizenship. The organization values diversity and equity as essential to educational excellence.